Get Your Signed Copies Today!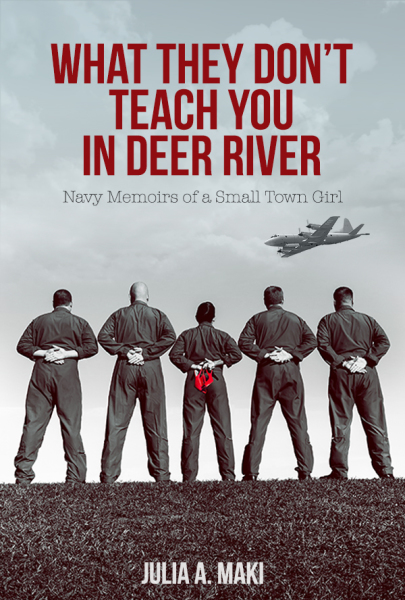 What They Don't Teach You in Deer River
I grew up in Deer River, MN - a one-stoplight town of 903 people. Two weeks after I graduated high school way back in the old days (1997) when everything was in black and white, I enlisted in the Navy in a combat aircrew position that had just been opened up to women. At first we were mistaken by tiny hairless men. Quite a few people told me I was crazy and I would be back home before I knew it. Some of the old WWII veterans patted my shoulder, and nodded, wishing me luck. My dad, fearing my safety, begged me not to go. Honestly, I had no idea what I was getting myself into - which probably was best that way. I just knew I didn't want to fail.

Spoiler alert - I didn't go off and become a war hero. I didn't save the world. I didn't win the Noble Peace Prize or even receive the perfect attendance award (I was runner-up); however, I did serve my country, met some lifelong friends, flew over 1300 hours in a war-fighting machine, kicked some submarine ass, and learned a few lessons (the hard way). This book is a compilation of short stories and those lessons learned.

If you are looking for Steinbeck or Dickens, you probably should put this book back on the shelf and keep looking. However, if you are looking for random entertaining stories that begin with conjunctions, contain cheesy metaphors, and improper sentence structure- well this, my friend, may be the book for you. You may laugh. You may cry. You may want to dance on a barstool next time the opportunity arises. I'm not a writer, I'm a story teller. And this is my story.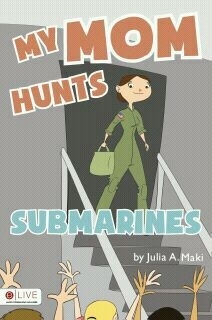 "When we arrive at my school, Mom kisses me good-bye as she drops me off. I go into my school, and she goes to work on a Navy base. When she gets there, she will fly in a huge, gray airplane called a P-3C Orion. They are as big as a dinosaur!"

This is a story written for young children about a young girl who has a mother in the military.  Everything about their day is normal- except when the mother goes off to work, she will fly in planes and hunt for submarines.  Sometimes she has to travel and is away for a while, but she will always come home.

Throughout the entire book, the resounding theme is, "If my mom can fly in planes and hunt submarines, there isn't anything I cannot do!"  This is an important message that every child needs to hear.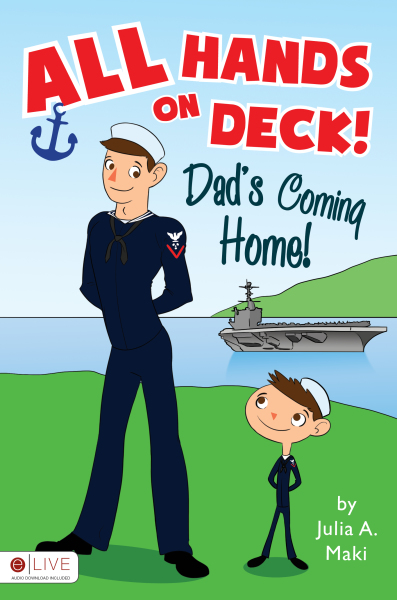 All Hands on Deck! Dad's Coming Home!
This is the perfect book for any child that has a parent in the military.  It takes them through the entire deployment process from the day the parent leaves until their return.  This book provides them with the encouragement and understanding of what it takes to be part of a military family.

Based off of the carrier USS John C. Stennis, it is my hope that this book can help children cope a little easier with the separation of a parent- and learn a little about aircraft carriers as well!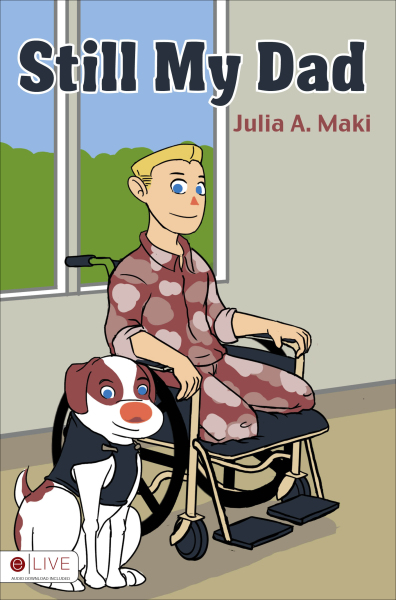 Abbey was a young girl with a father in the military that was deployed overseas.  One day something happened that changed their lives forever.

"When she approached him, he was sitting in a wheelchair, and her heart dropped at the sight. His pants were rolled up to his knees where his legs once had been.  Abbey's mother had warned her about what happened, but it still shocked her to see him like that. She was overwhelmed at the sight and even a little scared, although she wasn't sure why."

I wrote this book based on the story of a friend that I had served in the military with and her beloved service dog, Tori.  There just were not many books out there for children with disabled parents.  Granted, it can be a difficult subject to talk about with little ones, but the truth of the matter is that it is their reality. 

Disabled veterans are coming home in the tens of thousands right now.  Throughout this book the main character talks about how things are different now, but they are going to be okay. The entire family must adjust to their "new normal."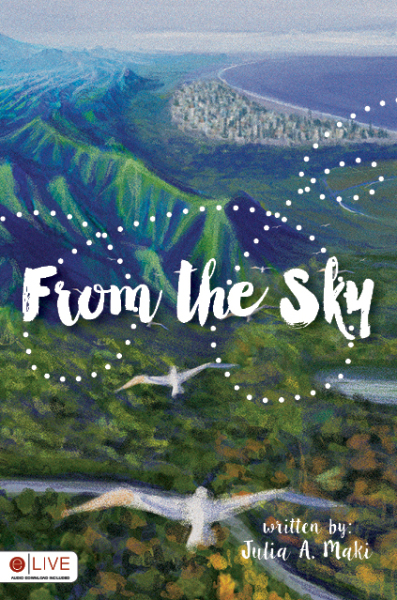 Have you ever dreamed about what it was like to fly? Have you imagined what our world looks like from the eyes of a bird? Not only will this book show you-it reveals some of the greatest phenomena our planet has to offer such as bioluminescence, Aurora Borealis, and St. Elmo's Fire. You will never look at your world the same way again.